•
Cortinarius sanguineus 17.07.2004 [?]
Cześć,

nie, Cortinarius phoeniceus (= purpureus) jest .

Andreas
https://www.bio-forum.pl/messages/33/55467.html
Cortinarius caninus
-----------
tak, C.caninus wydaje się bardzo prawdopodobny
czy nie powinien mieć wyraźniejszego pierścienia?
jaki inny gatunek jest możliwy w tym wypadku?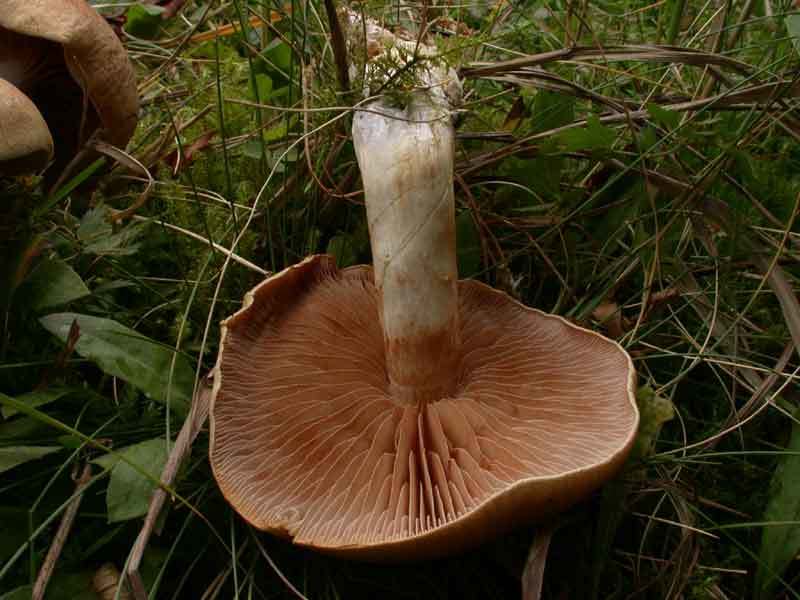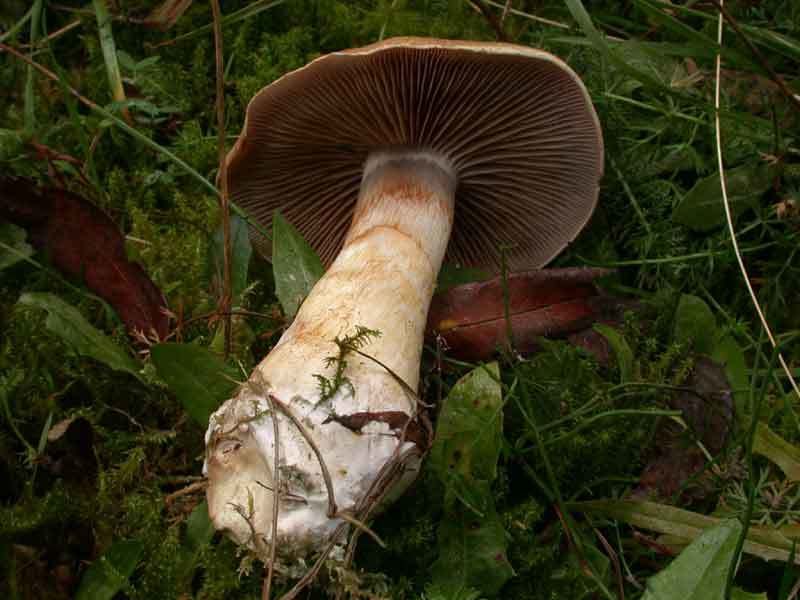 Hallo Marek,
this also is typical Cortinarius caninus.
The veil is also typical, ending in a thin ringlike zone. You can see it on your third picture very well:
The veil is ochraceous-brownish, whereas in Cortinarius anomalus (which can be very similar) it is more ochraceous-yellowish.
On the stipe there is a characteristic reaction with Formol in C. caninus: becoming rose-pink after some minutes, whereas C. anomalus is negative. But the anomalus-aggregat is very difficult and there are still many unnamed or very poorly known taxa. So the Formol-reaction might turn out to be not in all cases good, but for typical caninus vs. typical anomalus it works well.
best regards,
Andreas
Hallo Anamorf,

you are perfectly right. I'm very angry about me. I should have read the text before saying something .... I usually know Cortinarius odorifer much stouter, not with such a slender stipe. But you are right, the bulb at the stipe base is to prominent for the percomis-group .....

Very sorry!

best regards,
Andreas